This old thing?
Yesterday morning I had the very great pleasure of being a guest on BBC Radio 3's Record Review, chatting to Chris O'Reilly of Presto Classical and our lovely host Andrew McGregor about a host of new releases and – since it was Record Store Day – how people consume recorded music in an age of digital downloads, super-high-quality surround sound set-ups, vinyl releases and all the other possibilities on offer. One of the first selections, and later Andrew's Disc of the Week, was a splendid new recording of Vivaldi's Four Seasons by Rachel Podger and Brecon Baroque, and we had a brief conversation (alas, all that time allowed), about whether, in the grand scheme of things, we need yet another recording of a piece that is among the most well-known pieces of classical music in the world, and has been put down on LP, disc and digital so many times before.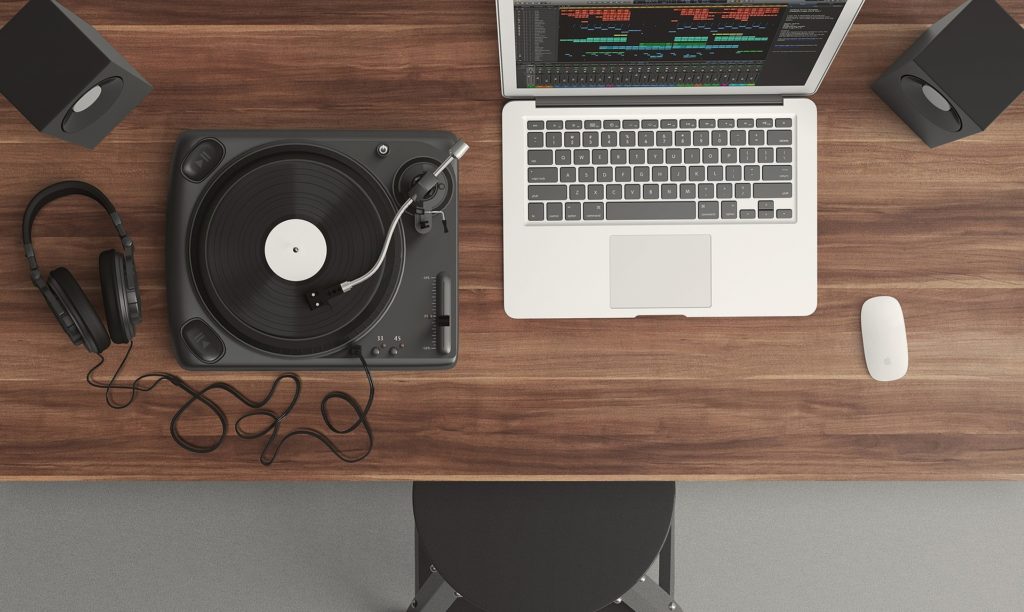 My answer to the question of 'do we need another recording?' yesterday was 'yes'. Now that I'm back home and have the luxury of a bit more time and a few more words to play with, I'd like to qualify that 'yes' with three very specific clauses. Which are:
Yes, but we don't have to like it. Mostly, I believe that people make recordings for good artistic reasons, like wanting to offer their own unique take on it, or reinventing it in some way (which might involve details of interpretation, or instrumentation, or improvisation, or many other things not beginning with 'i'). The upshot might be something so radical that it upsets those looking for something less 'out there'. It might be subtler in its innovations, and thus appeal to some and not others. It might also be so much like other recordings on the market that no one really cares much about it. Or it might be rubbish. (Yes, rubbish is subjective, but let's assume we can basically agree that things that are badly played – out of tune, out of time, etc. – fall into this category at the very least.) If you're recording a known work, then the fact that it's known doesn't mean that your recording of it deserves to be good just because the repertoire is famous. Conversely, recording obscure repertoire might make you the market leader in that composer, but it could still be rubbish. Creating a commercially available recording is a great achievement, but as with all creations, if you let it out into the public domain, you need to be aware that people won't necessarily start turning up at your doorstep for autographed copies.
Yes, but we don't have to remember it. This is a little bit different from the reason above. As I think we can demonstrate extremely clearly from both recorded history and the elements of performance practice captured in pre-recording-age treatises, fashions change. Swoopy singing was in, as was swoopy string playing. And vibrato clarinets, and all sorts of other exciting things. Now, largely, these things are out unless you're trying to reconstruct a past performance. So sometimes recordings fall by the wayside because they become unfashionable, and sometimes they are eclipsed by new recordings, and sometimes they never really made much of a splash to begin with, or weren't reissued, or whatever. It's a bit like the right to be forgotten online. Or all the novels of the last 100 years that you've never heard of. Or, indeed, quite a hefty percentage of Vivaldi's 400-odd other concertos that aren't the Four Seasons that aren't recorded nearly as frequently.
Yes, but it'd be nice if you recorded some new stuff as well! As I am constantly having to remind my students (and it's interesting how frequently this fact seems not to register), most classical music that we know and love is by dead people. There is also, however, a lot of interesting music by people who are still actually breathing. From Sally Beamish and Harrison Birtwistle to Errollyn Wallen and James MacMillan (who I'll be interviewing on Thursday, very excitingly), there's lots of great repertoire that has not yet been recorded, or only been recorded once, which it would be great to hear more often. There's also lots of music by dead people that no one's bothered to record yet, if that's more your bag.
So sure! Let's have the Four Seasons again, wow us with your new take on it, show us what a great piece it is. And then do something else, with as much passion and dedication and energy, that we've never heard before. Just think: 100 years from now, maybe it'll be your name at the head of the online catalogue of the 80 recordings then available of that brand new classic.